Culture vulture Catrin Greaves rounds up Cardiff's art gallery highlights for February. Take it away, Catrin!
Nature's Song, National Museum of Wales, Cardiff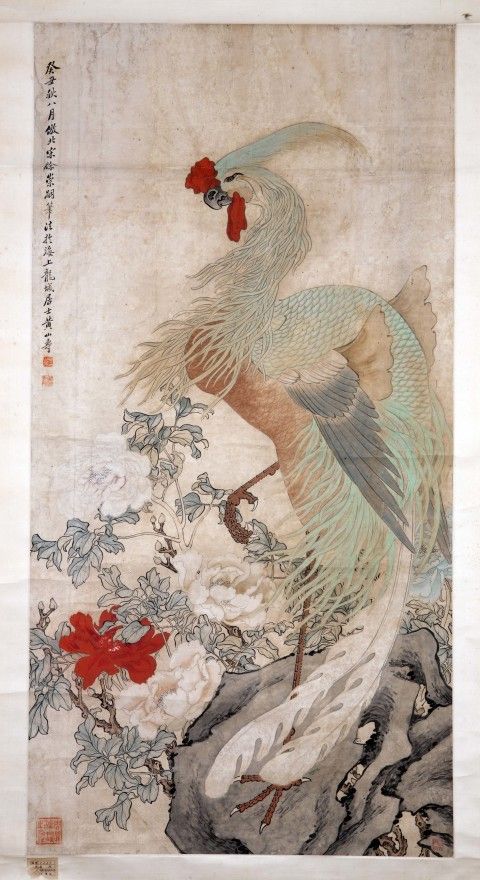 The museum hosts a stunning display of traditional Chinese bird and flower paintings, the first time this collection has been seen in the UK. Nature's Song traces the development of this art form from the late Ming dynasty (late 16th century) to contemporary interpretations from recent decades. Bird and flower paintings showcase the talents of poets and calligraphers, as well as painters, and the exhibition emphasises the symbolic and spiritual meaning of bird and flower motifs.In the exhibition, you can learn about different  techniques used by painters and calligraphers to create these stunning artworks. This is an exciting opportunity to sustain links between Wales and China: the exhibition has been created in collaboration with China Three Gorges Museum in Chongqing. On until 23 April.
Nature's Song: Chinese Bird and Flower Paintings
Telling Tales: Anna Noel, Craft in the Bay
Anna Noel is inspired by how animals accompany humans throughout our lives. Based in the Gower, Anna takes inspiration from the animals she grew up with: From fairy-tale figures and imaginary friends to trusty companions and beloved pets. Noel creates charming ceramic figures, set to populate the Craft in the Bay from  21. January 2017 – Sun, 5. March.
Power in the Land, Bay Art
The artist group X-10 present the outcome of two years of collaboration,  where they examined the  closure and decommissioning of Wylfa on Anglesey, the last nuclear power station in Wales.Through  video, photography, sound, sculpture, and  installation, the artists respond to this event and question the future of nuclear power and attached environmental concerns. Merging art, science and technology, the show adds new questions and thoughts to the nuclear debate. On from 18 Feb – 17 March 2017.
Participating artists include,  – Ant Dickinson, Bridget Kennedy, Jessica Lloyd-Jones, Chris Oakley, Teresa Paiva, Tim Skinner, Robin Tarbet, Alana Tyson, Annie Grove-White, Helen Grove-White.
Last Chance to see…
Artes Mundi 7
Don't miss the Artes Mundi exhibition at the National Museum of Wales and at Chapter, which finishes on February 26. Cardiff-based organisation Artes Mundi is best known for its biannual exhibition and prize, and emphasises how art reflects what it means to be human in contemporary society – it is the largest cash prize awarded for the arts in the UK and one of the most significant in the world.
This year's exhibition brings together the work of shortlisted artists from Lebanon, Angola, Algeria, the USA, Ghana and Wales. It showcases work in a variety of media, including film, installation and performance art. Pop into the galleries for a free guided tour (2pm daily at the museum, and on request at Chapter), and keep an eye out for free family drop-in activities over February half term, which will examine themes inspired by the artists' work, including costume, storytelling and gardens.
***
Catrin Greaves works as a tour guide and workshop facilitator at the National Museum of Wales. She moved to Cardiff after studying Anthropology in Belfast, and enjoys singing ina  choir and doing embroidery