Running a business as a designer, maker, independent gallery or shop is really hard in any economic climate, but especially this one. The Just A Card campaign encourages people to support these creative enterprises by buying anything, however small- even 'just a card'. The wonderful Charlotte from our favourite creative business Twin Made has written a quick round-up of Cardiff's local creatives and their 'Just a Card' items.
Twin Made
Twin Made is a creative workshop that and sells crafts, supplies, clothing homeware and lots more.
Just A Card item: We have a range of postcards, which are scans of our original embroideries. These are just £1 each or 5 for £3. We do a happy dance everytime we sell something, however small!
Where to buy: The Bone Yard, Canton, Cardiff & www.twinmade.etsy.com
Home by Kirsty
Home by Kirsty is in a small but perfectly formed coach house in Roath. The shop brings you homeware by leading British and Welsh designer-makers who share a clean, contemporary aesthetic. From Tom Pigeon prints too Buddy & Bear's amazing kids tableware.
I opened in 2014 in Cardiff City Centre, last summer I shock the businesses up due to massive over heads + changing shopping habits in Cardiff City Centre and relocating to the coach house in Roath. I run the business on my own being the shop assistant, visual merchandiser, Social Media the list is endless…. BUT I love it!! Shop in store (Thurs- Sat 10-6) + online.
Just A Card item: This Together Forever card (£3), and this beautiful magazine (£10).
Where to buy: 64a Glenroy St Roath  CF37 1SU OPEN Thurs- Sat 10-6 or homebykirsty.com 24/7
KA Graphic Design
Kirsty is a freelance designer that sells cards and prints. She also creates custom goodies, from wedding invites to season brochures.
Just a Card Item: 'You're How Old?' birthday card (£2.60).
Where to buy: www.kagraphicdesign.co.uk or in Not Socks again (Penarth) / Quirkey HQ (Pontypool)
PIPES Beer
PIPES makes and sells awesome craft beer. They specialise in their unique take on classic and contemporary styles from around the globe.
Just A Card item: Bottles of beer for take away (£3-£3.80 each. 5% discount on 6 bottles. 10% discount on 12 beers). Or £4 pints to drink in!
Where to buy: 183A Kings Road, Pontcanna and pipesbeers.co.uk
Not Socks Again
We sell quirky gifts, bespoke gift hampers and locally made gifts and cards.
Just A Card item: Cwtch/Bear Hug greeting cards by Folio (a Cardiff based company). £2.99 each.
Where to buy: 1 Windsor Terrace, Penarth or  www.notsocksagain.com
Baked by Lou
Lou designs and makes handmade jewellery and accessories
Just A Card item: I have a colourful range of A5 Giclée Art Prints from £6.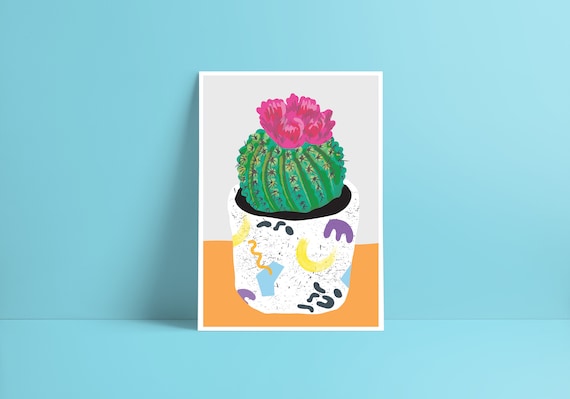 Where to buy: www.bakedbylou.etsy.com
Flamingos Vintage
We are a weigh and pay kilo store with branded concessions and also a functioning gallery and workshop space that we use for hosting events. Our goal is to offer accessible, sustainable and stylish clothing and accessories that we have carefully selected from all over the world.
Just A Card item: Any of our lightweight items… a blouse, t-shirt, hat or belt! They're around £3 each!
Where to buy: Capitol Shopping Centre, Cardiff
Nelly's Treasures
I design and make interior items for children's rooms. I'm a textile designer/illustrator/ printmaker – lots of different things! I love creating illustrations I can make into cushions and art prints alike. All a bit cute and a bit quirky generally with lots of colour!
Just A Card item: I make cards with some of my favourite illustrations including this 'go get em tiger' design(£9), which is one of my favourites.
Where to buy:  www.nellystreasures.com
GeetLush
I paint anything I can get my hands on… canvases, plant pots and items I make from air drying clay. I make art, interiors and wearables.
Just A Card item: These A6 abstract prints – just £1.50!
Where to buy: geetlush.com
Fizz Goes Pop
I make colourful and fun jewellery out of laser cut plastic and plywood. I base my designs around floral and folk patterns but take a lot of inspiration from geometry.
Just A Card item: These geometric earrings (£11).
Where to buy: Fizz Goes Pop The PrintHaus, 70a Llandaff Road, Canton, Cardiff, CF11 9NL, instagram.com/fizzgoespop, www.fizzgoespop.etsy.com
***