There are three MASSIVE events taking place today in Cardiff for the alternative arts scene – Publish Cardiff (full preview below courtesy of Ben Newman), TEDxCanton which is being organised by our very own Hana, and "friend-of-the-blog" Dan Tyte having a launch party for his new novel, The Offline Project. Hopefully we'll see you at one of these things!!
TEDXCANTON

Follow @TEDx_Canton for updates throughout the day! You've got @HeliaPhoenix doing the social updates, so gawd knows what will pop up on there.
THE OFFLINE PROJECT LAUNCH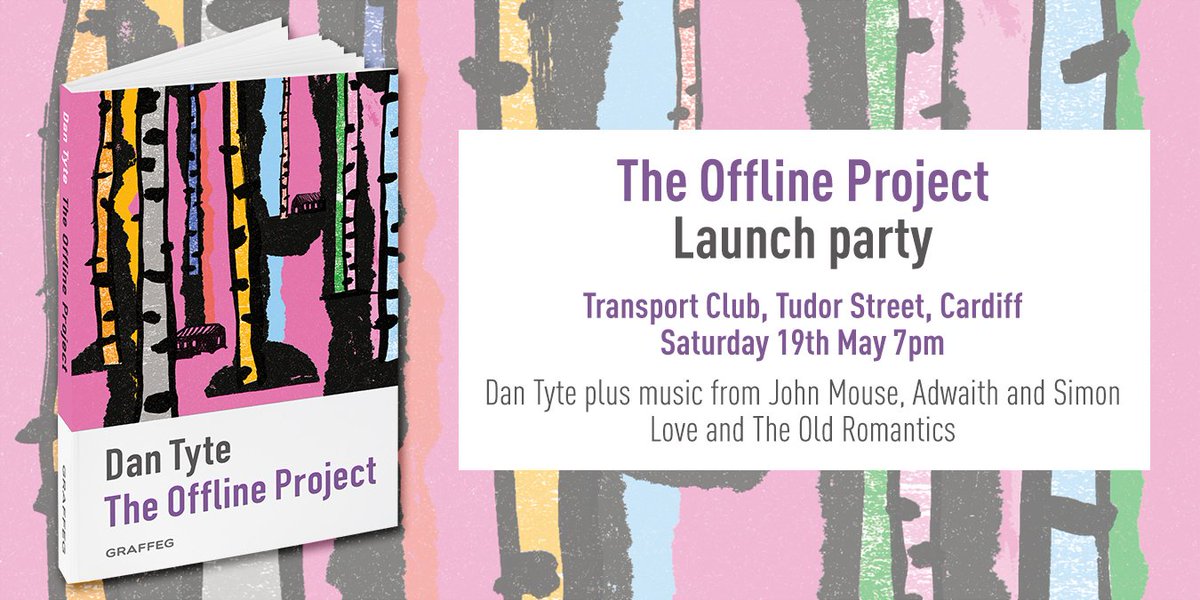 We published an interview with author Dan Tyte yesterday on the site – be sure to pop along to The Offline Project launch party for his new novel at the Transport Club TONIGHT from 7-10pm; plus music from John Mouse, Adwaith and Simon Love and The Old Romantics.
PUBLISH CARDIFF
Now, to the main event – a preview of the wonderful Publish Cardiff event at Little Man Coffee, 11am – 7pm. Take it away, Ben!
Publish Cardiff, NO LIVE SPORTS HERE
The forever hard working Publish Cardiff has arranged another series of talks following the group's immensely popular events last year. Featuring 1-hour talks by industry experts and social stalwarts BRICKS Magazine, Polyester Zine, Gal-Dem, Cheer Up Luv, amongst others, the catalogue of speaking arrangements hopes to shed a light on magazine culture and the surrounding industry.
At its core, Publish Cardiff is a reaction against the lack of representation in the magazine industry. The group champion alternative education and support methods for creatives outside the London bubble, as well as shedding light on all degrees of societal inequality. The event is also a chance to network, communicate and share a drink or two with like-minded individuals.
The event opens with a talk by Polyester Zine editors Ione Gamble and Gina Tonic, who will discuss zine culture, the representation of marginalised bodies, as well as the feasibility of alternative publishing as a career. This talk is followed by Eliza Hatch, the creator of Cheer Up Luv, who retells the sociological normalisation of street harassment on women, as well as how Cheer Up Luv came to be.
Chief sub-editor of Gal-dem Kuba Shand-Baptiste will then provide an introduction to Gal-dem, as well as contextualising some of the challenges of working in media spaces. The talks themselves will end with Tori West of BRICKS magazine, which will be an unmissable primer on how to pitch, prepare and submit work to publications.
Afterwards, between 17:30 and 19:00, there will be an opportunity to have free drinks and a networking session, with tea and coffee provided throughout the day. Buy tickets for Publish Cardiff, or see a full timetable of the events below:
11:00 Polyester Zine Editors Ione Gamble and Gina Tonic
12:30 Creator of Cheer Up Luv, Eliza Hatch
14:30 Chief sub-editor of Gal-dem, Kuba Shand-Baptiste
16:00 How to Submit to Magazines by Tori West of BRICKS magazine
17:30 – 19:00 FREE drinks and networking session
The event will be taking place at Little Man Coffee, on Bridge Street (you know the place, near the Motorpoint, just opposite St. David's, where all the cool kids skate).
More information, as well as pricing, can be found on the Publish Cardiff Eventbrite page. The networking session between 17:30 – 19:00 will be free, group and individual event tickets can be bought if you only want to attend one talk.
***