Today, we're taking a tour of Cathays, aka student-land – with local Beth Girdler-Maslen. So for today – We Love Cathays – our favourite spots for food, drink, art, fitness and shopping!
Cathays is right in the centre of Cardiff and full of vibrant and exciting places to eat, drink, shop and workout. However, being known as 'Student Central', it is overlooked due to its drunk and stressed inhabitants. Having lived in Cathays for the best three years of student hood, I've compiled a list of the best spots in Cathays that you may not know about.
Cardiff University's Student Union, 45 Park Place

Besides being a place for lectures and where students escape to after a busy day, Cardiff University's Student Union has so many events over the year. Club nights aside, it has live music and concerts with the likes of George Ezra and Youmeatsix having performed there. The Great Hall also hosts many sales, like posters, plants and clothes. Events like these are open to everyone and a great spot to find bargains.
Rose Street Flea Market, 37 Rose Street
Nearer Roath but still close to Cathays, this market is a hidden in what looks like a garage but is filled with classic and vintage treasures. Rose Street Flea Market is full of antiques, pictures, instruments, books and much more. Virtually unadvertised, the market is known about through word of mouth and only open on weekends. It may look like a junk shop from the outside, but the two-storey house is full of collections and great bargains.
The Early Bird, 38 Woodville Rd, @theearlybird_uk
Right in the middle of Cathays, The Early Bird has everyone flocking to its yellow bakery/café. Open in 2015, The Early Bird has become a staple for brunch with amazing food and homely and rustic furniture. It uses local suppliers and businesses for their produce and makes fresh bread and sweet treats everyday as well as roasting their own coffee.
Stag Coffee, 83 Crwys Rd, @StagCoffee
Stag Coffee is a unique independent restaurant, offering coffee, brunch, burgers and cakes. Their menu is full of comfort food as well as new and exciting vegetarian and vegan options. To try to keep things exciting and different from other restaurants, Stag hits at the Instagram obsessed side of people, by serving their meals in creative ways. Jam jars/mason jars full of milkshakes and coffees, chopping boards for burgers and cups for chips are served to keep with Stag's effort to keep your visit memorable.
Gassy's, 39-41 Salisbury Rd, @Gassy's
Gassy Jacks or 'Gassy's' as it is lovingly called is a brilliant bar full of food and drink as well as great activities all year round. It has a sporty vibe to it, with football and pingpong tables as well as TVs and projectors for the big games. They have weekly events, like Monday Quiz nights, open mic nights, cocktail nights on Fridays and karaoke on Thursdays.
The Hellenic Eatery, 100 Crwys Rd, @TheHellenicEatery
The Hellenic Eatery is a family-run Greek restaurant with ingredients imported from Greece with traditional dishes and music. On most Sundays, they invite you to come try Greek dancing.
The Woodville, 1-5 Woodville Rd, @TheWoodvillePub
The Woody is right in the heart of Cathays and its student area. It's a good old-fashioned pub with two makeshift beer gardens which are jampacked during the warmer months. It's a famous spot for students and a pub crawl destination. It has an upstairs and a downstairs as well as a pool table. Their cocktails are definitely something to shout about with a classics cocktails as well as 'hardshakes' and summery cocktails served in cans with sweets on the side. Also, it's dog friendly!
Locos, 7-9 Miskin Street
Similar to and overlooking Gassy Jack's, Locos is another very busy pub with great food and cheap drinks. It's very spacious and at night shifts to a darker scene with great music.
The Vulcan Lounge, 2 Wyverne Rd, @TheVulcanCdf
Another great pub with a friendly atmosphere and affordable food and drink. It's mainly known for the pizza and is very wallet-friendly.
Sherman Theatre, Senghennydd Road, @ShermanTheatre
Right in the middle of Cathays, the Sherman Theatre develops work from Welsh writers and artists for its audience. This year it won an Olivier Award for its production of Killology, as well as the award of Regional Theatre of the Year, the first Welsh theatre to win. It hosts a range of comedy stand-ups, plays and musicals.
National Museum, Cathays Park, @Museum_Cardiff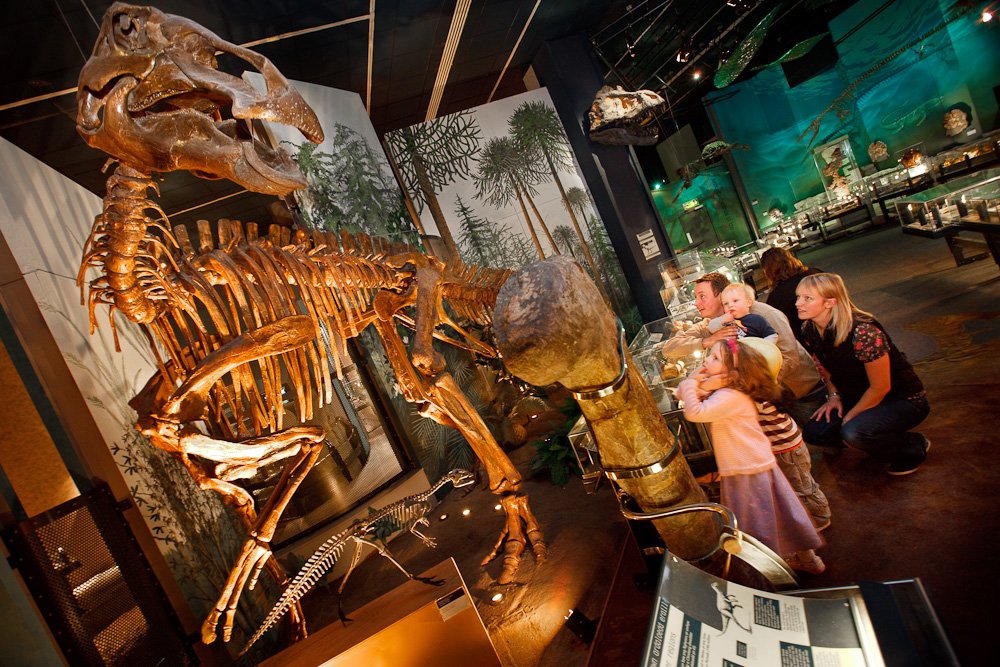 The National Museum is right in the heart of Cathays and inside it is full of exciting exhibitions. It has a big section on natural history with dinosaur bones and animals, art work and ancient Wales. It regularly has special exhibitions, including The First World War collections, specific artists collections and most recently, women in photography and a Remembrance Day exhibition.
Adventure Rooms, 47 Newport Rd
For those who like to be more active and adventurous, Adventure Rooms is the place to go. It's a live escape room, where you and your team are locked in a room and you must solve the clues to escape the room. There is a 60-minute time limit and different themed rooms ranging in difficulty, like The Mad Scientist, The Black Queen and Mafia. Prices depend on the size of teams but range from £15-25.
TeamSport Go Karting, 11 Dominion Way, Newport Rd
TeamSport is a multilevel go kart track that is a regular attraction for people of all ages. Upon entry, you are given a motocross suit, helmet, gloves and all the right clothes for go karting. After 20 minutes of being taught how to work the car and the track, you can race around the track as fast as you like, trying to beat the record for the day that has been set by others. You're also given your statistics of how you did in the race to take home.
Stretchy Suzie's, 99 Woodville Road, @StretchySuzies
Along Woodville Road, Stretchy Suzie's is a yoga studio and therapy room. It offers massages and retreats as well as fitness classes. It also hosts workshops and events.
***
This piece was by Beth Girdler-Maslen – Beth is an English Literature and Journalism graduate, with a love of books, running and pugs. An aspiring author and journalist, you'll mostly find her compulsively writing or with her nose in a book. Follow Beth's Instagram: @bethgirdlerm / Follow Beth's Blog – Reading On The Treadmill